Fried Egg Sandwich
(Take-out only)
You can enjoy fluffy and crispy texture.
We have a bench where you can have lunch.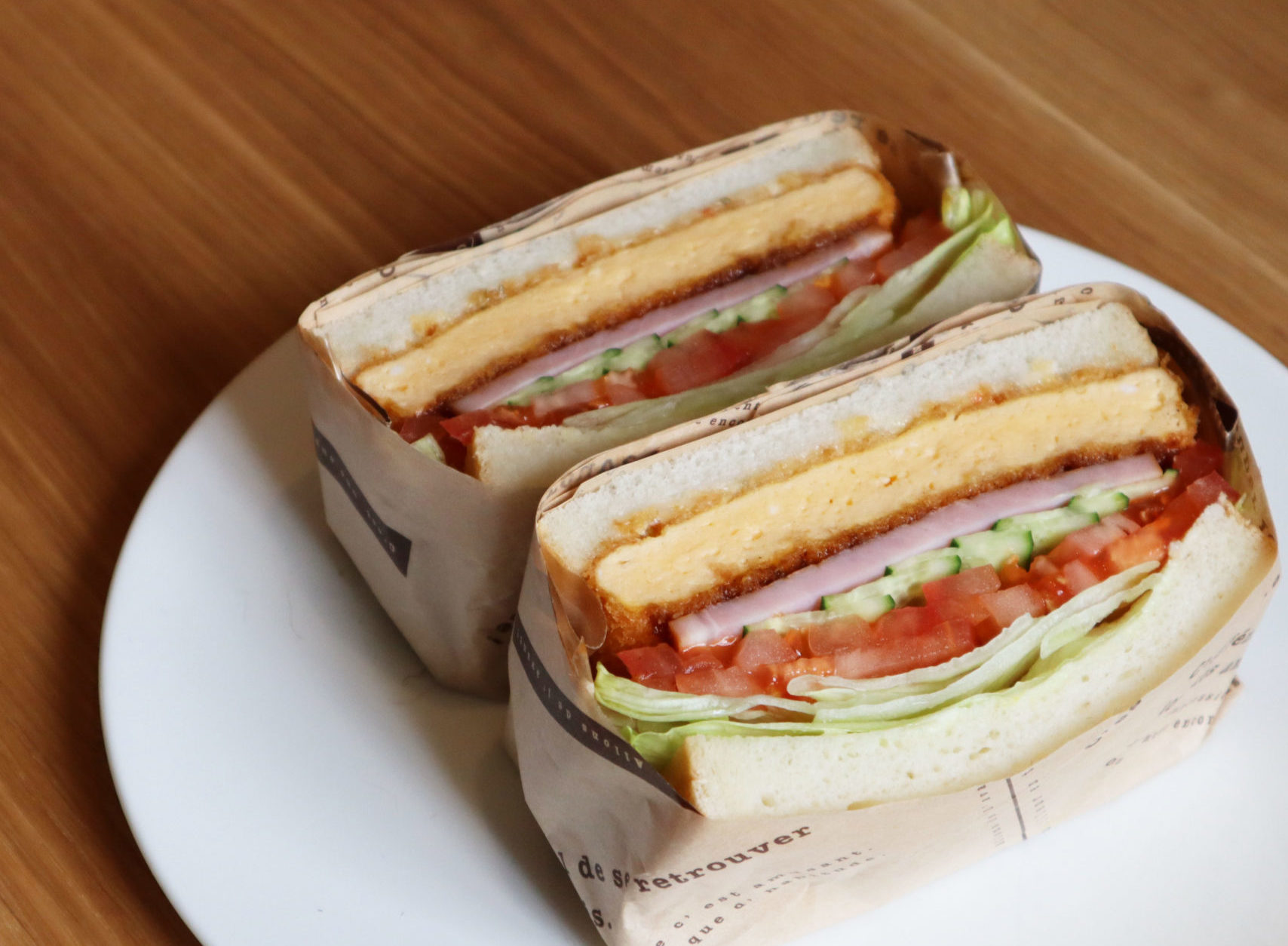 Tar-Tama sandwich
(At the cafeteria)
Try our Tar-Tama sandwich which is combined thickly fried eggs and fresh vegetables from Hyogo prefecture. Served with homemade tartar sauce.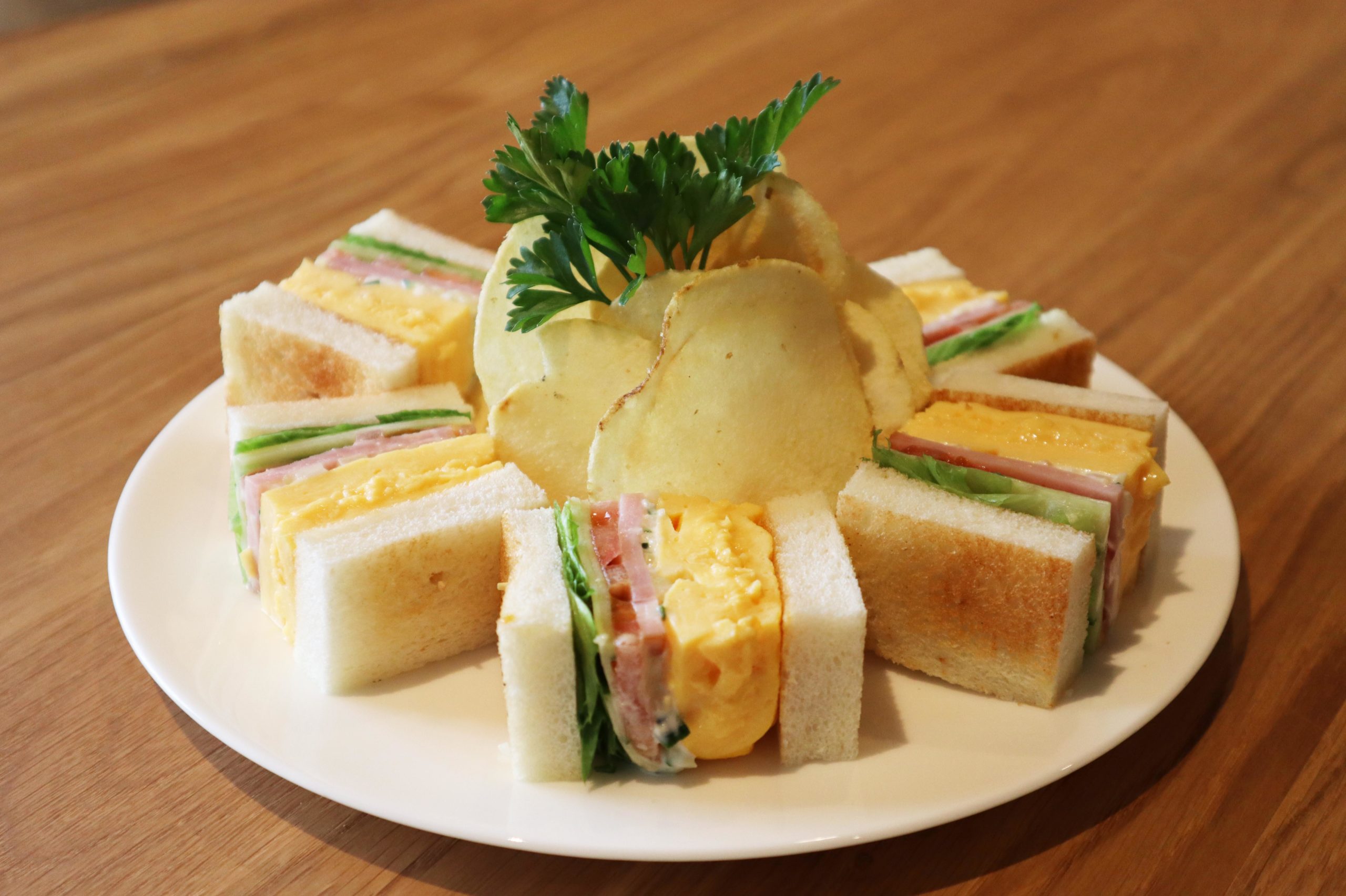 We are preparing new menu for The Grill as well!