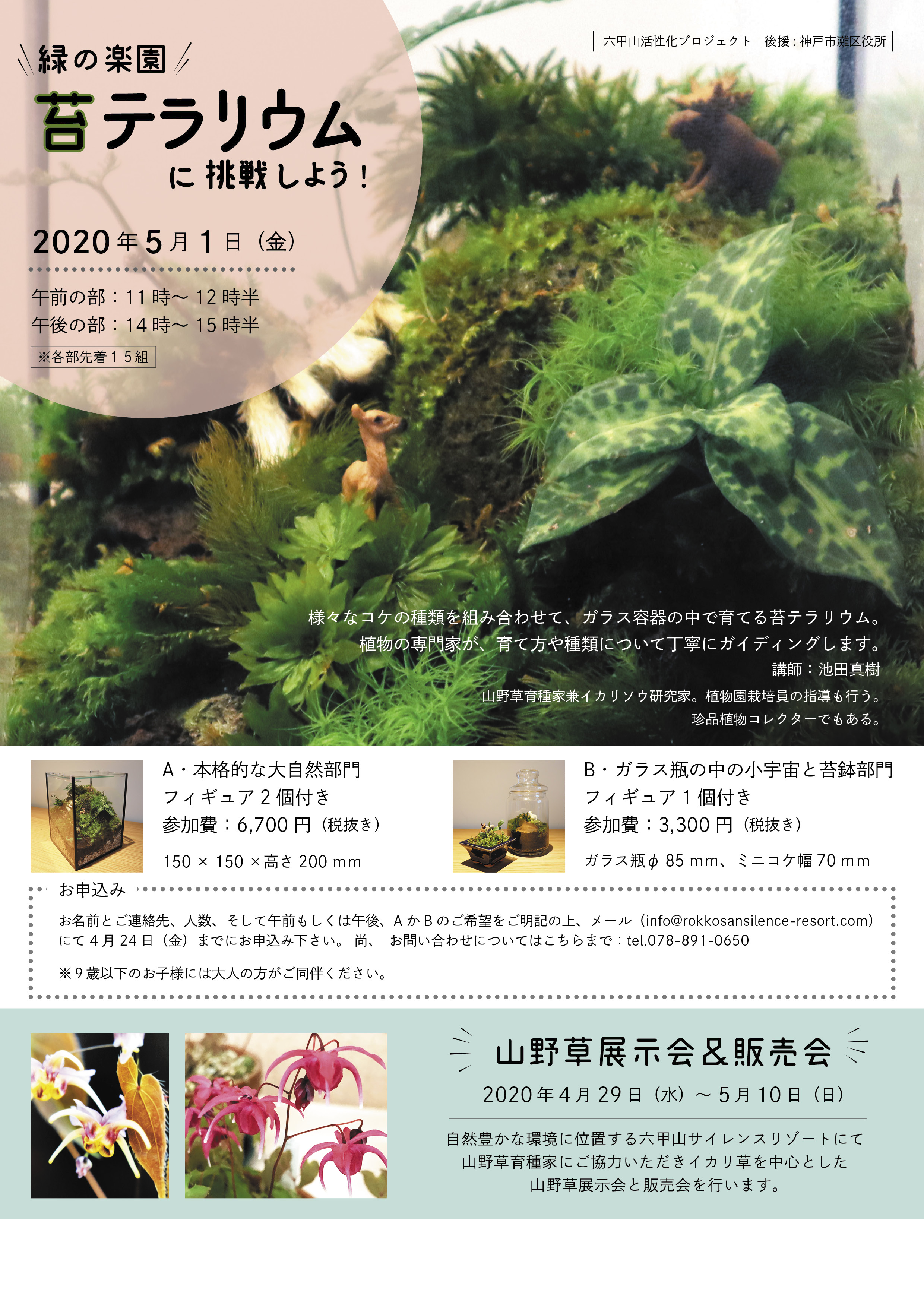 How to apply for the workshop
Please let us know via email (info@rokkosansilence-resort.com) following information.
・ Name
・ Email address / Phone number
・ Number of people
・ Worning workshop or afternoon workshop 
(Morning workshop 11:00 – 12:30, Afternoon workshop 14:00 – 15:30)
・ Type A or B 
Please fill out the above content and apply to info@rokkosansilence-resort.com by e-mail.
Please specify the e-mail or telephone number where you can contact us, as we may contact you from here.
It is on a first come, first served basis.
Join the workshop and let's have fun with us!
info@rokkosansilence-resort.com
tel. 078-891-0650