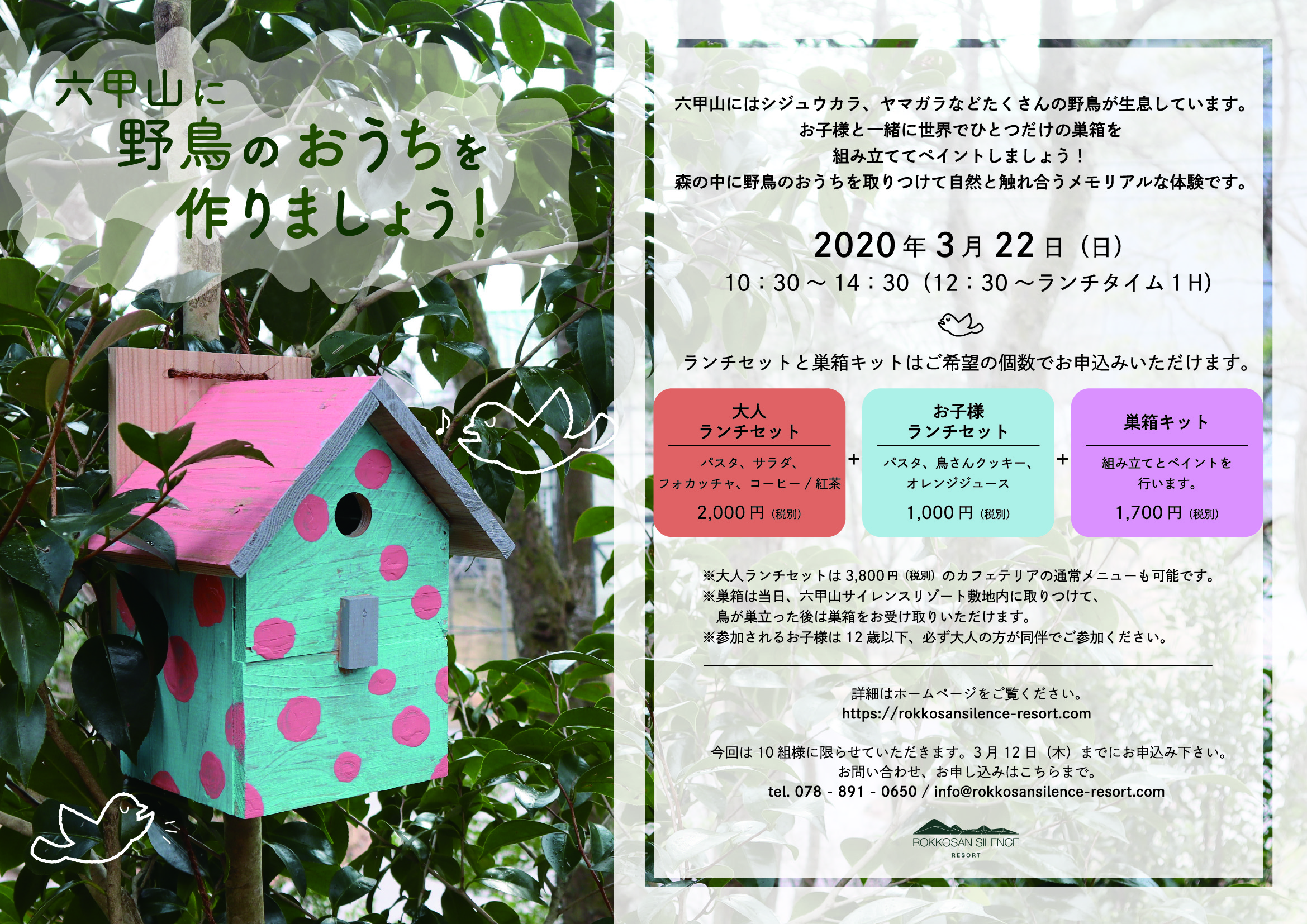 We will hold a workshop for kids on 22nd March.
Let's make a birdhouse with us at Rokko!
【Date】22nd March
【Time】10:30~14:30 (Lunch Time from 12:30~13:30)
【Price】
Lunch set for Adults 2,000 yen
Lunch set for kids 1,000 yen
Bird cage kit 1,700 yen
【How to Apply】
Please let us know
– Number of adults and kids
-Number of the lunch set and the birdhouse kit
-Name
-Contact
via email (info@rokkosansilence-resort.com) or by phone call by 12th March.
We will have the availability only 10 groups.
---
・ Children must be accompanied by at least one adult.
・We may use a hammer or a ladder during the workshop. It may require a help by adults.
・ Please prepare gloves for the number of participants.
・Our staff will contact you by e-mail only when a bird has come inside the birdhouse you have set up.
・ If you are unable to pick up your nest birdhouse during pick-up period (scheduled for May or later after nesting birds), we will use it at Rokkosan Silence Resort.
・ We are not responsible for any accidents, injuries, or sudden illness at the workshop. Participants and guardians should agree and accept this point, and take care at their own risk to prevent accidents and injuries.
---
We are waiting for you to enjoy together the workshop!